Archives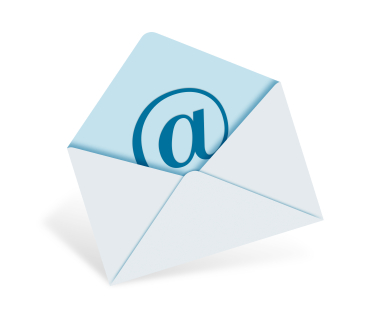 To take advantage of discounts provided to .edu emails, you can get an .edu email by simply following these steps. This is a legitimate .edu email that is provided for prospective students or people who did not get a chance to attend school.
1. Visit https://eims.maricopa.edu/MAW/MAW.html
2. Click on "I am a new student and have never attended any Maricopa Community College or Skill Centers".
3. Either enter your real information or generate an identity using the Fake Name Generator.
4. Complete the registration on the Maricopa Community College website.
5. Once completed, keep the MEID information safe. This will be your username. Password will be set by yourself during registration.
6. It takes 20 minutes for new account to be added to the system.
7. After 20 minutes, login with your MEID as the username and the password. Goto to http://mail.google.com/a/maricopa.edu
8. Enjoy promotional discounts offered to students. If you wish to join the college, feel free to do that as well :)


Dropbox is a free service that lets you bring all your photos, docs, and videos anywhere. Any file you save to your Dropbox will also automatically save to all your computers, phones, and even the Dropbox website. This means that you can start working on your computer at school or the office, and finish on your home computer. Never email yourself a file again!

Dropbox operates on the Freemium financial model. The free Dropbox account comes with 2GB of space that you can use for as long as you like. In the following you will learn how to quickly get up to 24 GB of free space on Dropbox, for life! Here are 4 quick tips that you can complete in minutes (or hours, depending on your connection) to get a little over 8GB of space.
1. Get your free account with an EXTRA 250MB by using this link.
2. Get the limited Beta client from one of the links below and
upload photos or videos for up to 5GB.

All you have to do to get your free space is test our camera upload feature. Here's how:

Upload a photo using camera upload and you'll instantly get 500MB of extra Dropbox space
Every 500MB you upload via the camera upload feature bumps you up another 500MB
You can bump your Dropbox storage up ten times for a total of 5GB of free space. In other words, to reach your limit you have to upload 4.5GB through the camera upload feature
The Dropbox space you earn is permanent. You can use it for the life of your account.
Windows: http://dl-web.dropbox.com/u/17/Dropbox%201.3.13.exe
Mac OS X: http://dl-web.dropbox.com/u/17/Dropbox%201.3.13.dmg
Linux x86_64: http://dl-web.dropbox.com/u/17/dropbox-lnx.x86_64-1.3.13.tar.gz
Linux x86: http://dl-web.dropbox.com/u/17/dropbox-lnx.x86-1.3.13.tar.gz
3. Complete "Get Started" tutorial to get another 250MB.
Dropbox offers an extra 250MB for completing 5 out of 7 Steps.
4. Go to https://www.dropbox.com/free and complete the social small tasks for another 750MB
5. Invite your friends/family with your new referral code and get up to 16GIGS!
You will receive 500MB for each referral.